D.T.G - Direct to Garment - Prescott Screen Printing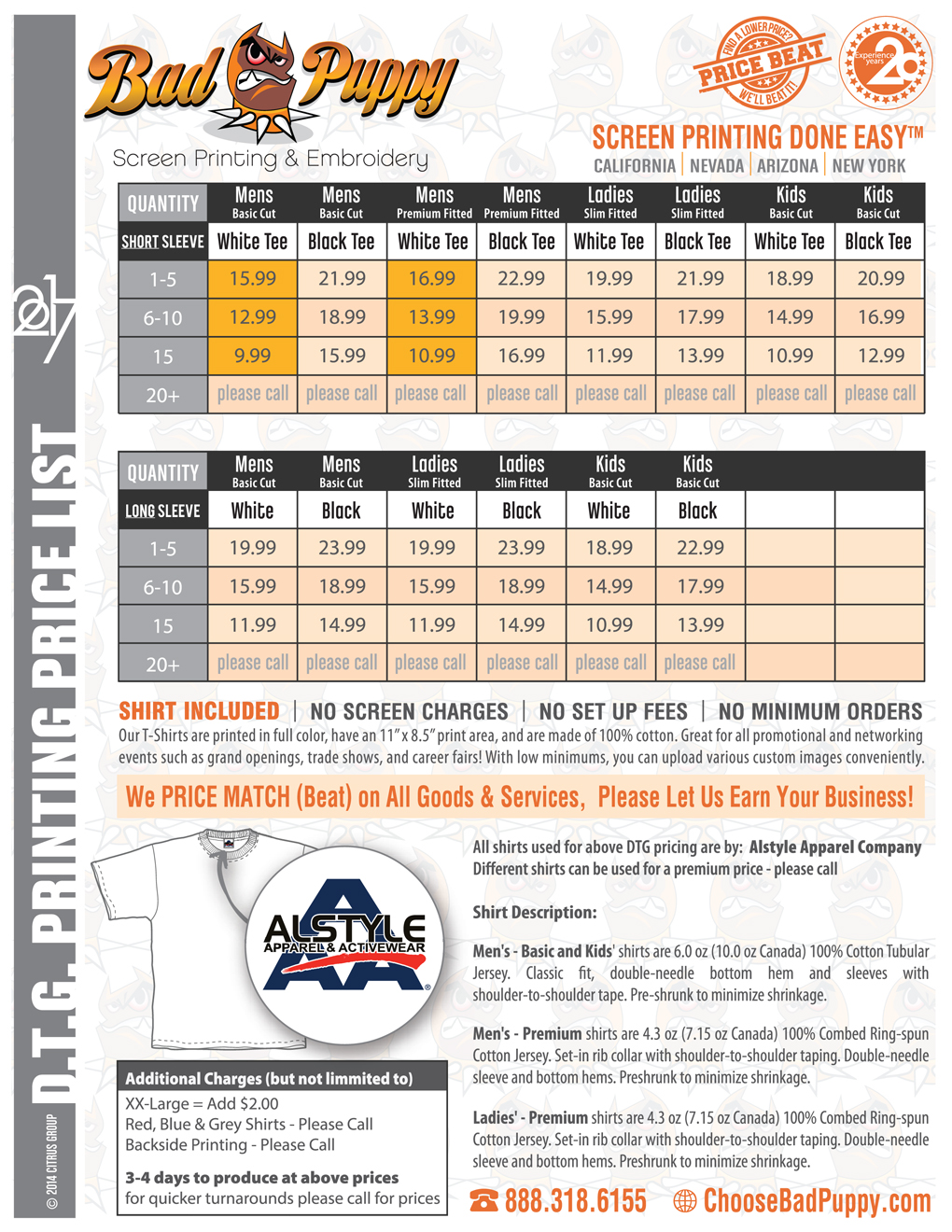 click PRICE SHEET to Enlarge
click here to Download Price Sheet as PDF
The new frontier in digital printing
With Digital Printing, your design is printed directly onto the garment using water-based CMYK inks. Like ink jet printers, this technique allows you to print millions of colors making it a perfect choice for full-color photographs. Plus, digital printing allows us to offer custom tees with no minimum order requirement, unlike screen printing, which has a 24-piece minimum because of its extensive prep time.
I only have 5 shirts?
DTG printing is extremely cost and time effective while still being able to create beautiful product designs. At Bad Puppy, we fully utilize direct to garment printing to create affordable, attractive, and durable products for our consumers in a timely manner with our state-of-the-art technology.
DTG  – VS – Screen Printing
Screen Printing >

If you…
Are printing a large number of shirts
Have artwork that is 6 colors or less
Are looking for high quality, long lasting prints
Need exact color matching

Then I suggest you go with screenprinting. It will take care of all of these and then some.

Direct 2 Garment >

If you…
Are only printing a few shirts
Have artwork with lots of colors and/or shading
Have a small budget
Don't need colors to be matched

Then DTG might be a better option for you. It will save you money and still deliver what you need.