The Best T-Shirt Printer in Prescott,
Affordable Screen Printing in the Quad Cities
At Bad Puppy we offer Quality Screen Printing & Embroidery at affordable, competitive prices to our customers. Ok, sure. Maybe we can't prove we are the best t-shirt printers in Prescott. But everyday we make really great apparel for some of the coolest groups and businesses in Arizona. We offer the highest standard DTG (full color digital), Embroidery and Screen Printing available in Arizona.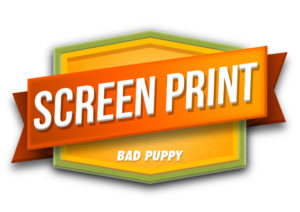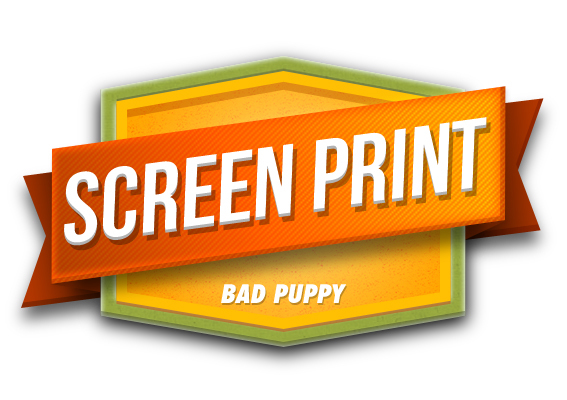 Screen Printing INSTANT PRICING
36 and More Shirts – From screen printed custom t-shirts to polos, hoodie sweatshirts & team uniforms, we have the know-how and equipment to produce your local project on time and within budget. That's why we are the go-to screen printer for the West Coast to the East Coast promotional companies, brokers, schools, non-profits, businesses, sports leagues and churches.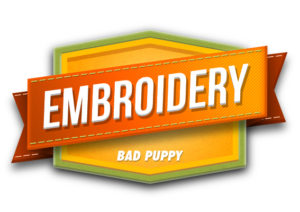 Embroidery INSTANT PRICING
Reliable and affordable Custom Embroidery Services near You are just a phone call away… contact us to quote your next business logo embroidery project, school emblem application, team uniforms, hats or to stitch individual names on bags & garments.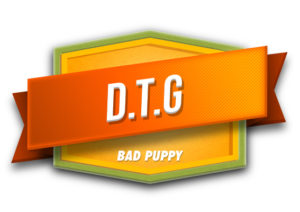 Direct-2-Garment INSTANT PRICING
1 to 24 Shirts – Direct to Garment, or DTG printing, is a process by which a digital image is printed directly onto your apparel using the newest technology in apparel printing. This process allows us to print any quantity order with highly detailed full color designs at an affordable price.
We are obsessed with getting excellent screen printing to our customers, and we want to make that as easy and pain free as possible. If you're a small business owner or a marketing manager or if you run a non-profit, ordering t-shirts probably isn't your first priority. They are a tool to get your message to more people and to create loyalty with your customers. We've worked really hard to make the process easier so you can focus on the important things.
Bad Puppy Screen Printing in Prescott Arizona guarantees you the highest quality screen printed products possible with our knowledge and experience in screen printing and embroidery. We provide the same dedication and service to each custom apparel order; whether it's 36 custom hoodies, or 10,000 custom t-shirts, caps or hoodies. We also offer bulk discounts for large orders and provide  quick turnaround service that you can confidently rely on. Bad Puppy Screen Printing has the newest, advanced, state-of-the-art equipment that ensures you are getting highest-quality screen printing in Arizona. Our talented art staff can assist you in creating the perfect custom T Shirt artwork by helping you with your logo, or you can supply your own artwork as well. We can create t shirts, caps or any other apparel for schools, walks, sports teams, retail stores, family reunions, churches or other groups. If you are looking for a local screen printing company, Bad Puppy Screen Printing can do it all. We have press locations in Arizona, California, Las Vegas and New Jersey with our Virtual Office in Prescott Arizona and located at 12680 W Cooper Morgan Trl, Prescott, AZ inside Talking Rock Country Club. We can talk over the phone, you can come out here, Meet for a cup of coffee or we can even come to your location to talk more about your screen printing and embroidery needs. We are here to earn your trust and business.
Screen Printing Made Simple!
Bad Puppy Screen Printing & Embroidery makes it easy to proof your artwork. We know artwork is a critical component of the screen printing process – and the most eye catching! When we complete your artwork we will send you this nice little mockup that focuses on the art and what the end product will look like. Find out more today!
Are You Ready?
Are you ready to get your project started? Let our team of friendly, knowledgeable designers and printers help you today. Whether you are looking to get screen printing, embroidery, or promotional products printed we are ready to help. Contact us today for a free no-obligation quote.